After a break in December, we are happy to be back with our new issue, the first issue of 2023. We continue with our ongoing series – All Life is Yoga, and this time we focus on the theme – Human Relations and Yoga.
Sri Aurobindo writes in The Synthesis of Yoga:
Life is indispensable to the completeness of the creative spiritual realisation, but life released, transformed, uplifted, not the ordinary mentalised human-animal life, nor the demoniac or Titanic, nor even the divine and the undivine mixed together.

Whatever may be done by other world-shunning or heaven-seeking disciplines, this is the difficult but unavoidable task of the integral Yoga; it cannot afford to leave unsolved the problem of the outward works of Life, it must find in them their native Divinity and ally it firmly and for ever to the divinities of Love and Knowledge.

~ CWSA, Vol. 23, p. 173
This served as our inspiration as we began our seeking for Sri Aurobindo's and the Mother's Light on the multidimensional and multilayered topic of Human Relations.
How do we find that inner divinity in our oh-so-human love and relationships? What is the ideal that our Gurus speak of, and how prepared each one of us is to work toward that idea? What are the challenges? These and other related topics became our research questions.
As has been our practice with earlier issues, we do not aim to present an exhaustive compilation of everything Sri Aurobindo and the Mother have said on human relationships. But we hope to highlight several of their insights which help throw a deeper light on selected aspects of this rather complex topic.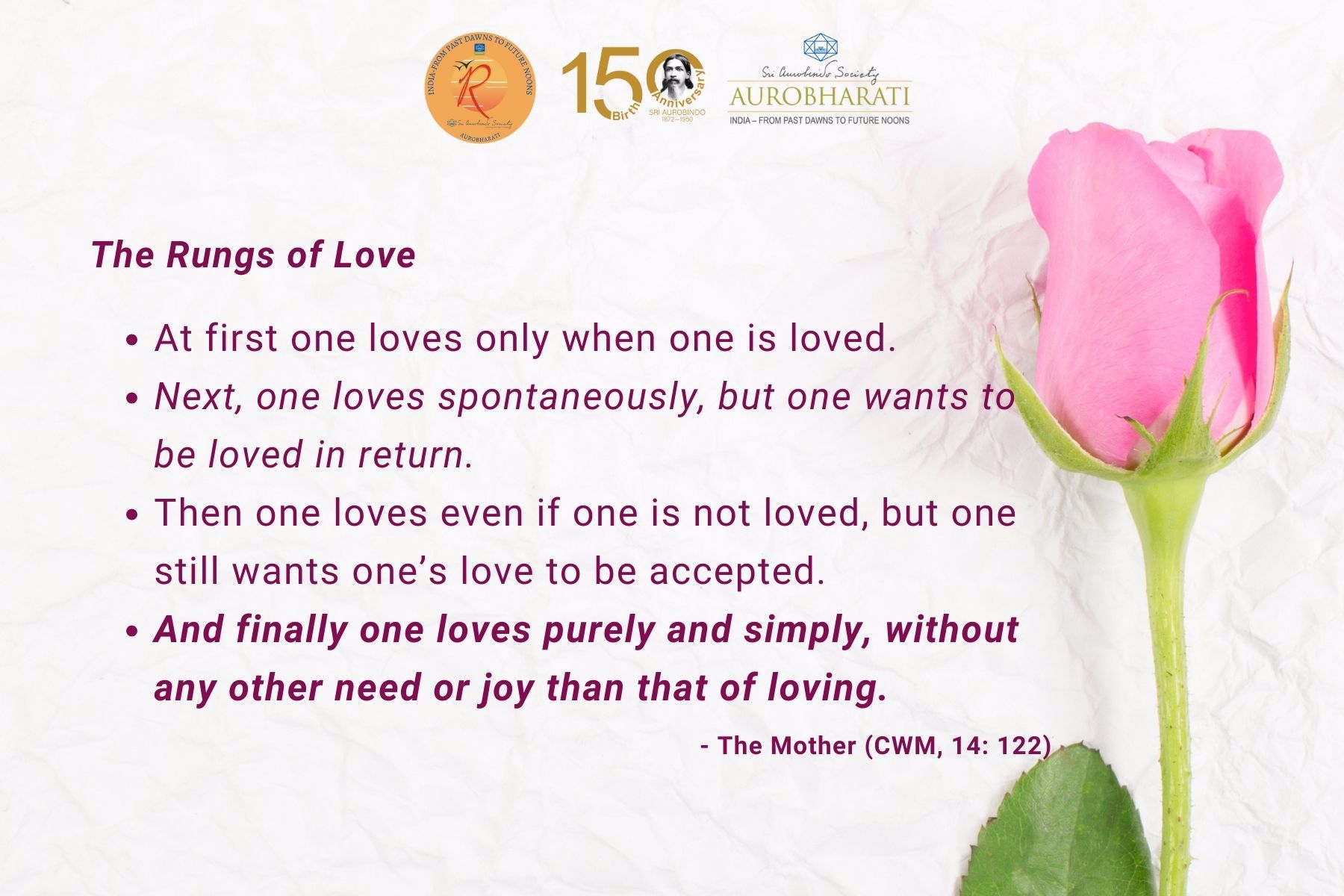 Excerpt from Book of the Month (clickable link):
Poetry (clickable link):
Tales and Stories (clickable links):
Reflections (clickable link):
Mother India archives (clickable link):
Sri Aurobindo Circle archives (clickable link):
For highlights of the issue,
click HERE for the Renaissance Newsletter